 500 000$
avoided financial losses weekly
VISION
''BRING SMART TO LIFE.''
ATEK tagline "bringing smart to life" mean using innovative technology to improve healthcare outcomes and make life sciences research more efficient and effective. It imply that ATEK is a company that specializes in developing and implementing intelligent solutions for healthcare providers, researchers, and patients. The tagline also indicate that ATEK is committed to using the latest technology to make a positive impact on people's lives.
MISSION
"MONITORING MADE SIMPLE"
Overall, "Monitoring Made Simple" highlights ATEK's commitment to making cold chain monitoring easier, more efficient, and more accurate, which can help customers reduce costs and improve the safety and quality of their products.
Here are some reasons why:
Ease of use: By simplifying the monitoring process, ATEK can make it easier for customers to implement and use their solutions, reducing the need for specialized training or technical expertise.
Increased efficiency: By automating the monitoring process, ATEK's solutions can help customers save time and resources that would otherwise be spent manually monitoring and tracking data.
Accuracy: ATEK's solutions can provide more accurate and reliable monitoring data than traditional methods, helping customers ensure compliance with regulations and standards.
Customization: ATEK can tailor its solutions to meet the specific needs of each customer, providing a more personalized and effective monitoring solution.
Positioning
"THERE WHEN YOU NEED US"
ATEK is always available to assist and support customers in the cold chain monitoring industry when they need it most. This positioning statement implies that ATEK values customer service and is committed to being responsive, reliable, and trustworthy. It also communicates that ATEK understands the critical nature of the cold chain industry and is ready to provide timely and effective solutions to any challenges that arise. Overall, "There When You Need Us" positions ATEK as a dependable partner that customers can count on to keep their products safe and their businesses running smoothly. INTEGRITY
Being open,

honest

, with no hidden agenda
Deeping understanding
Create strong

human relationships CURIOSITY
Making sure to

learn

new things on our own
Our thirst for knowledge leads to greater

creativity

and better ways

to solve problems PROACTIVITY
To understand the

''why''

& to preempt future problems
To anticipate the needs of our colleagues
To anticipate the needs of our clients
TALK TO AN EXPERT ABOUT YOUR MONITORING

NEEDS

.
Get the right team of experts to help you through the compliance process from start to finish. Reach out today to start the conversation by phone or email.
2015
ATEK's steps in the health sector and the Jewish General Hospital hands their monitoring needs to the thriving team.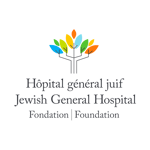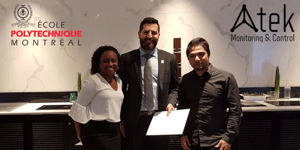 2018
ATEK hires its first intern. Hakim, the owner, was recognized as the star supervisor of the internships of the year.
2019
As the team grows, ATEK moves into its first office located in St-Laurent, on the island of Montreal.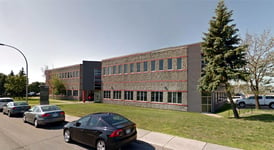 2020
As the business grows, most of the largest research centers, hospitals, and laboratories province-wide now trust ATEK to cover their monitoring needs.
2021
The company answered the call of duty against the COVID-19 pandemic. ATEK deployed systems in more than 50 vaccination clinics everywhere in the province of Quebec, representing around 50% of all vaccines on the territory.

LOOKING FOR THE PERFECT MONITORING
SOLUTION

?
Designed with researchers in mind.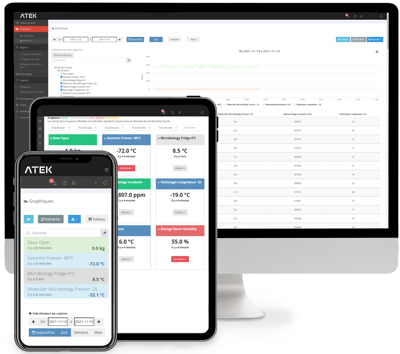 SIMPLE
Keep an eye on your monitoring activities with the simple interface of the ATEK Platform.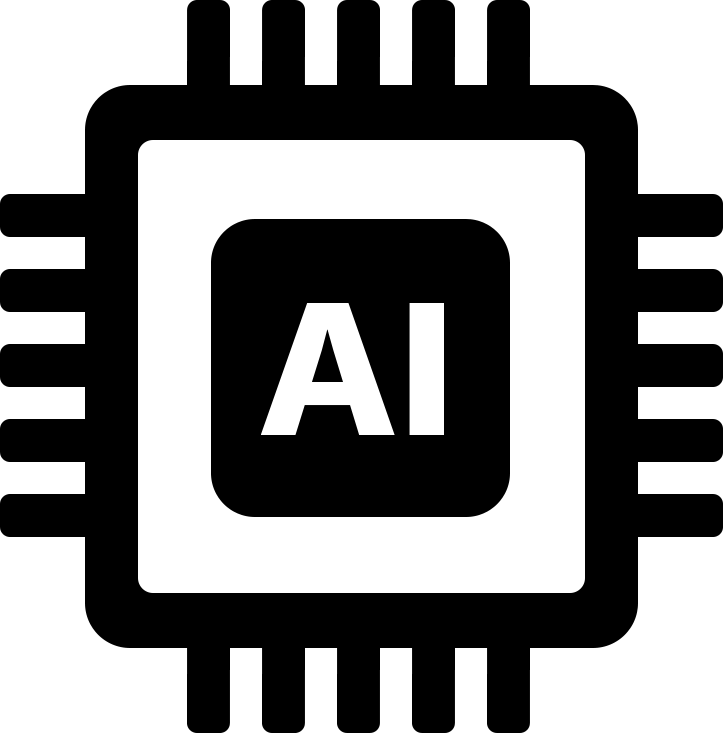 AUTOMATED
Let our team program intelligent alarms for your installations, so you can take action when readings are abnormal.

SCALABLE
Our flexible plans and solutions suit both small and large enterprises.

RELIABLE
Don't miss a single emergency warning with our top-of-the-line products, a team of experts & the ATEK Platform.
MONITOR WHAT MATTERS THE

MOST
Abonnez-vous à nore infolettre et découvrez comment votre organisation peut prévenir les pertes, maintenir la conformité, etc.