ATEK PLATFORM
With an overview of your facilities, ensure the safety, productivity and efficiency of your operations.
CRITICAL
DATA

AT YOUR FINGERTIPS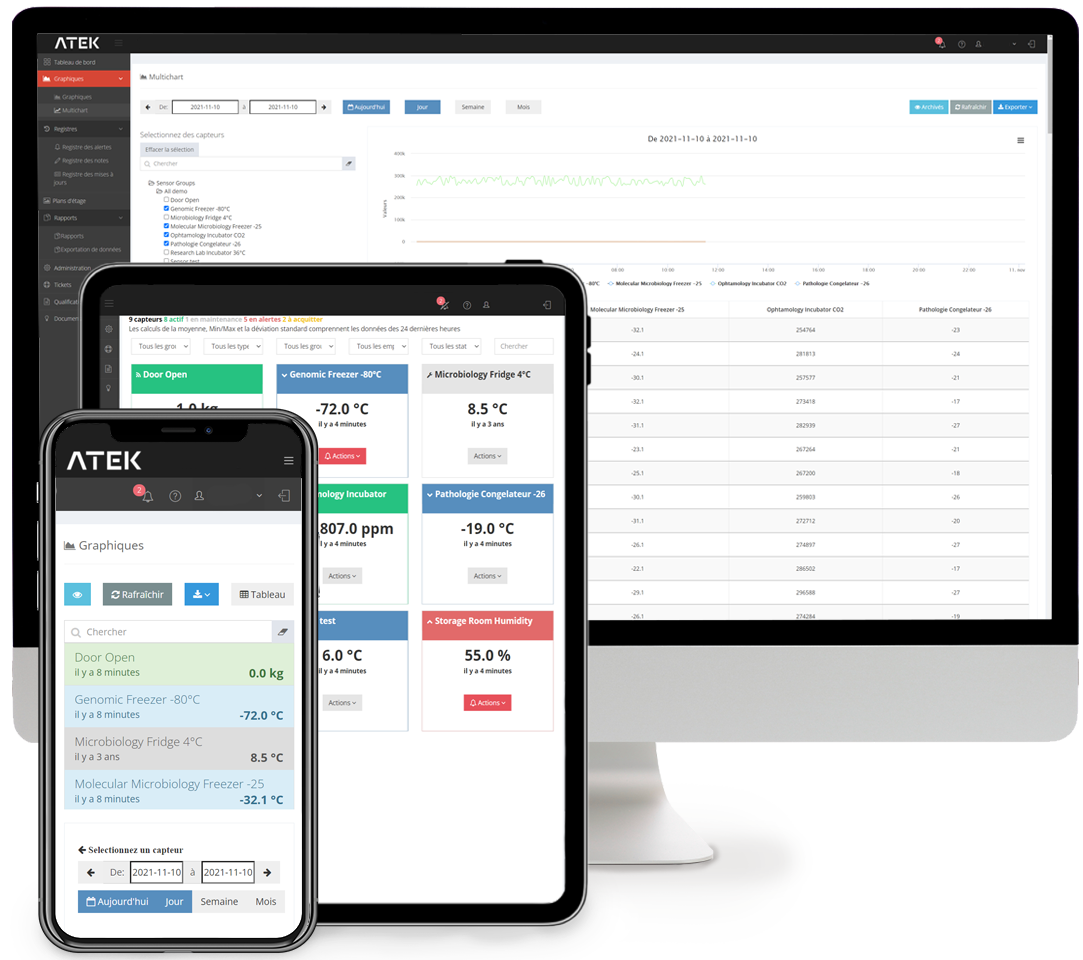 Get accurate data readings of your installations, in real time, available on all your devices, thanks to the ATEK Plateform.
TEMPERATURE
HUMIDITY
PRESSURE
CARBON DIOXYDE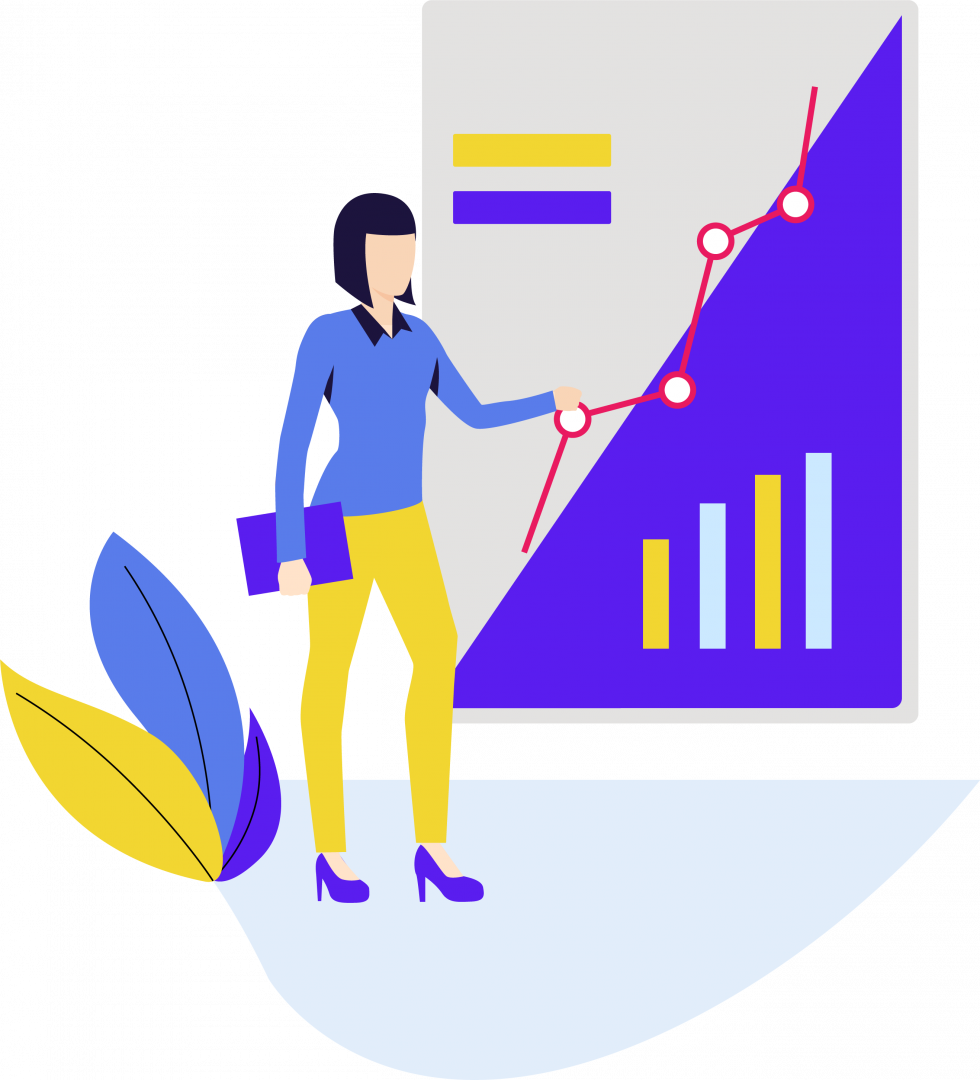 VISUALIZE DATA CHARTS AND GRAPHICS
Track key data readings from intuitive charts and graphics. Visualize any monitored devices, rooms or assets from your dashboard. Take action with your team when it matters the most.
MANAGE YOUR TEAM
The ATEK Platform gives you the flexibility to manage your teams as you see fit, deciding the roles and rights of each user and administrator. Set up different groups according to departments, by parts of equipment and much more.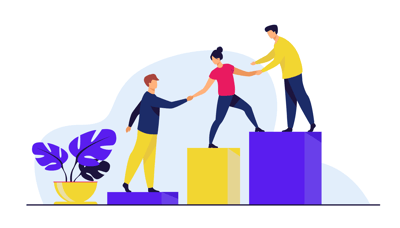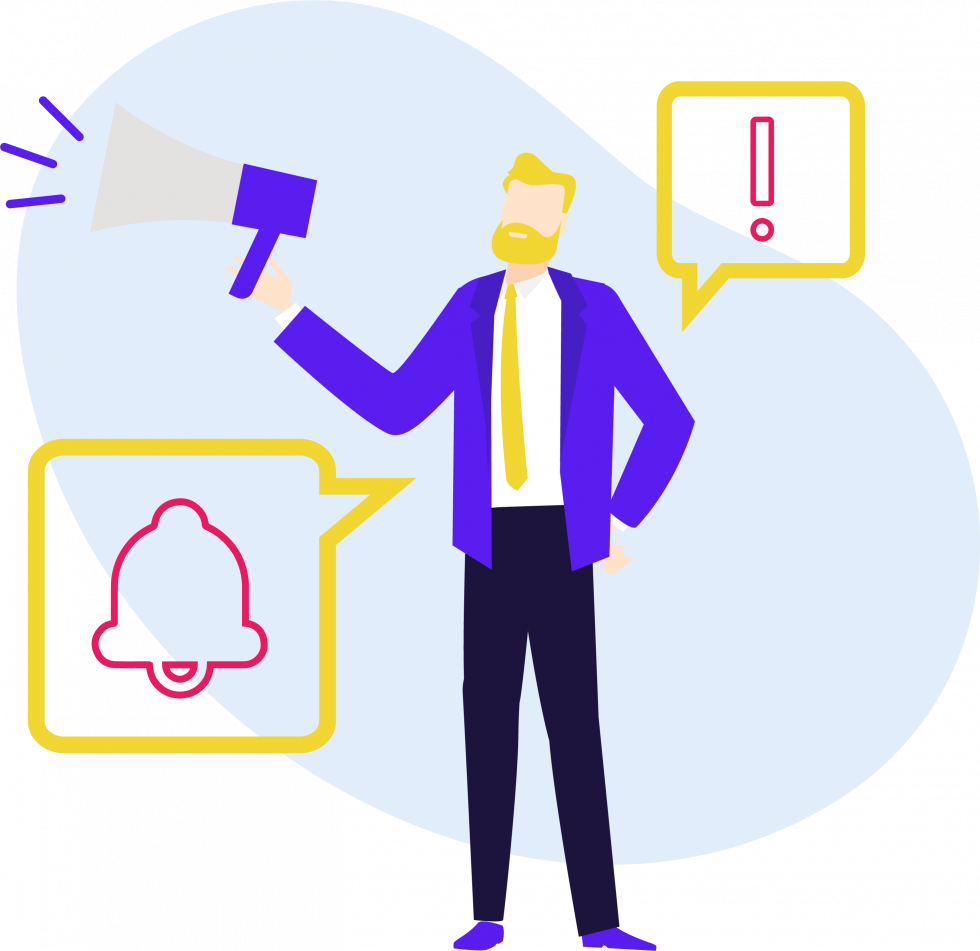 CUSTOMIZABLE ALERTS & NOTIFICATIONS
Our advanced alert system notifies you and your team of any anomalies that require your attention. Intervene quickly in the event of an emergency.
- E-mail
- SMS
- Phone
- Pager
BILINGUAL SUPPORT
Benefit from French and English-speaking support, which meets the needs of your business. An expert is available to help you and answer your questions on the phone, by email or by opening a ticket in the event of a technical problem.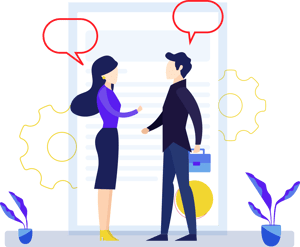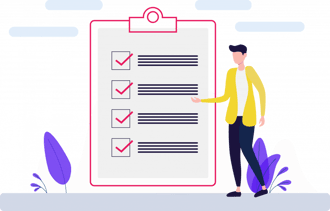 COMPLIANT REPORTS
The reporting tool allows you to generate reports that comply with the requirements of regulatory entities, saving your time.
TRY THE ATEK

PLATFORM

TODAY
Explore the endless possibilities of our monitoring solution today. let one of our experts walk you through the ATEK Platform and answer your questions.

TEMPERATURE SENSORS
- 40 to +75
°C
Fridge +4
°C
Freezer -20
°C
Incubator +37
°C

ROOM TEMPERATURE & HUMIDITY SENSORS
-40 to +75
°C
& 0-100%
Environmental Chamber
Walkin Fridge
Incubation Chambers

ULTRA LOW TEMPERATURE
-196 to +150°C
Freezer -80
°C
Freezer -150
°C
Cryogenic Tanks -196
°C

CO2 INCUBATOR SENSORS
0% à 20%
Incubateurs CO2
LEARN MORE

ABOUT OUR SOLUTION
Discover how our solution can adapt to your business need. Get your hands on the PDF version of our catalog now.