PRODUCTS
ATEK offers a wide variety of sensors and connection to help you monitor your equipment.
AMBIENT TEMPERATURE

& HUMIDITY
CO2, TEMPERATURE & HUMIDITY INCUBATOR

LIQUID NITROGEN LEVEL
FOR CRYO TANK


Chemical fume hoods
SAS systems
Sterile preparation rooms
Clean rooms
A VARIETY OF SENSORS THAT MEET YOUR

BUSINESS NEEDS
The wireless temperature data loggers can be used in Refrigerators, freezers, incubators and during transport, to measure temperature from -200°C, humidity, CO2 and differential pressure.
ONE
TRANSMITTER

, COUNTLESS TASKS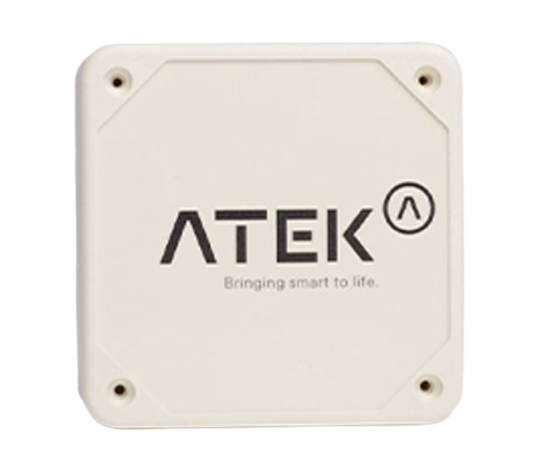 The ATEK transmitter is the central component that combines sensor management, power supply and data communication with the ATEK Platform.
The modularity of the transmitter makes it very versatile for connecting sensors of all kinds.

COMMUNICATION MODEM
- Zigbee
- Wifi (WPA2 enterprise et personal)
- Cellular LTE
- LoRa

POWER INFORMATION
- External 5 volts, 500 mA
- Internal battery, 4.2 volts 3.4 Ah, rechargeable
- Battery autonomy up to 2 years

SENSORS
- Digital temperature -40 à 60
- Temperature RTD -196 à 150
- Temperature Thermistor
- Room Temperature & Humidity
- CO2 Temperature & Humidity for incubator
- Dry contact
- Pression différentielle de pièce
- Room differential pressure
- CO2 distribution
- Analog 0-10 volts ou 4-20 mA
- Liquid Nitrogen Tank Low-Level sensor
DO YOU HAVE ANY

QUESTIONS

?
Get your questions answered by one of our experts. Experience professional monitoring with ATEK today.